A kitchen furniture exhibition in Madrid's Paseo de la Castellana where a wide material range in different shades and colours are shown.
Straight kitchens, curved kitchens, vintage kitchens, wood coatings, varnishes, phenolics, high quality laminates or high pressure layered wood and anti-fingerprint stainless steel.
Every kind of worktops and kitchen counters and a wide range of handles and accessories.
Modern audio-visual aids and computer graphics.
The kitchen furniture exhibition has easy access, easy parking (right next to the store) and bus stop, underground and train stations in front of the premises.
Kitchen designers and fitters will be at your service, as well as endorsed and high experienced decorators.
In addition, in 2020 we inaugurate a new exhibition in Malaga.
Give us the chance to meet each other.  We will be glad to assist you!!
Contact our advisors
Via e-mail: info@davinia.es
Via contact form (highly recommended):
---
*In compliance with applicable data protection laws and to protect your privacy, please read and accept our Privacy Policy prior to submitting.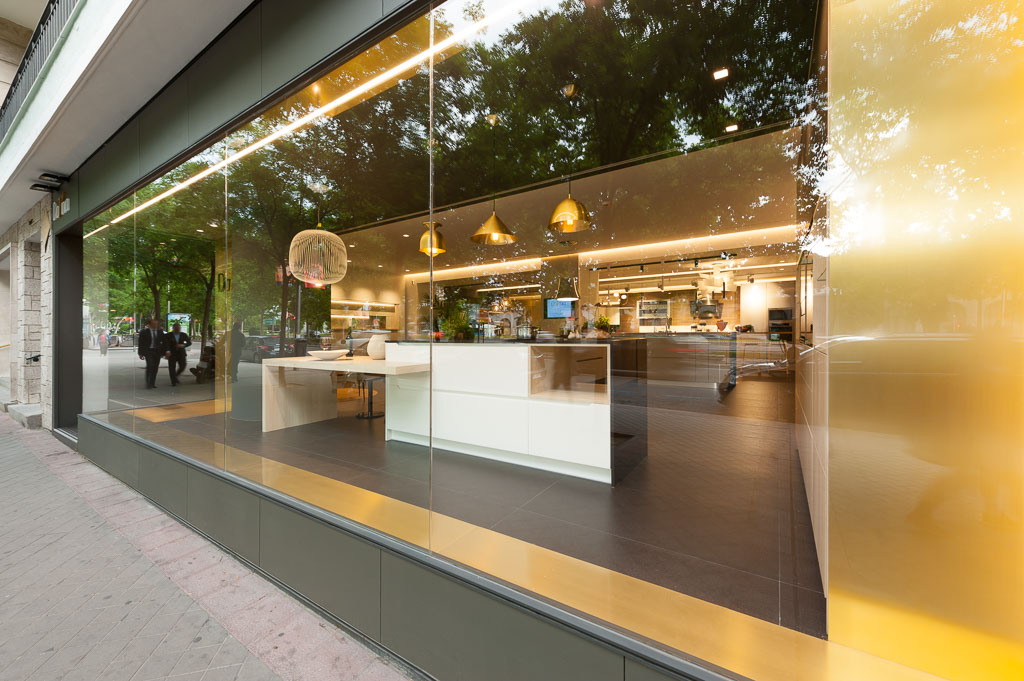 Davinia Madrid
Paseo de la Castellana 98- Kitchen
Paseo de la Castellana 100- Wardrobes and dressing rooms
Tlf.: 91 056 93 72
28046 Madrid
Opening times
Monday – Friday
10:00 –  20:00 (Continuous hours)
Saturday
10:00 – 14:00
Davinia Málaga
Avenida Paseo Marítimo Antonio Machado, 28
Paseo de la Castellana 100- Armarios y vestidores
Tlf:  951 17 19 30
29002 – Málaga
0pening times
Monday – Friday
10:00 – 19:00 (Continuous hours)
Saturday
10:00 – 14:00