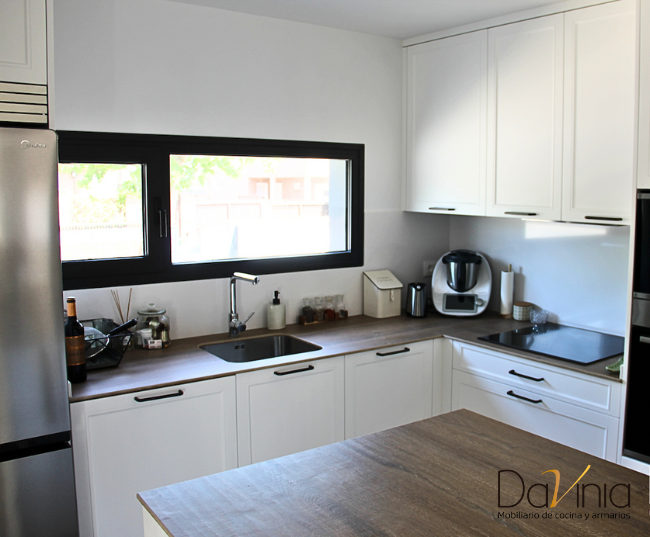 Cozy, functional and modern kitchen with white furniture and imitation wood countertop...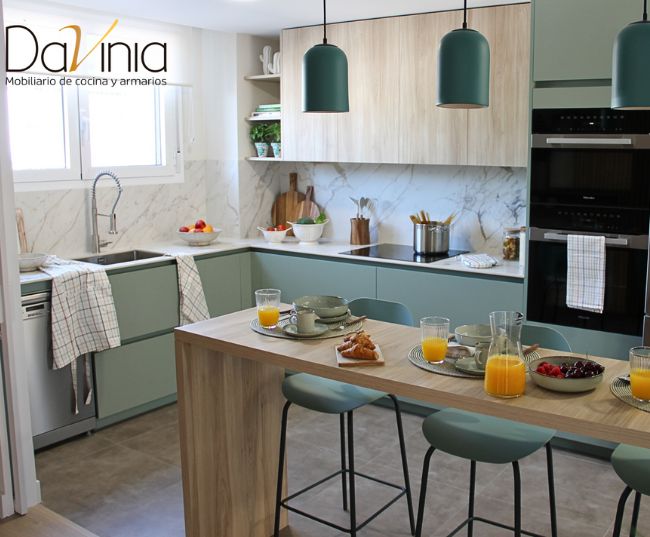 Fantastic kitchen project in green and wood, in collaboration with María del Valle...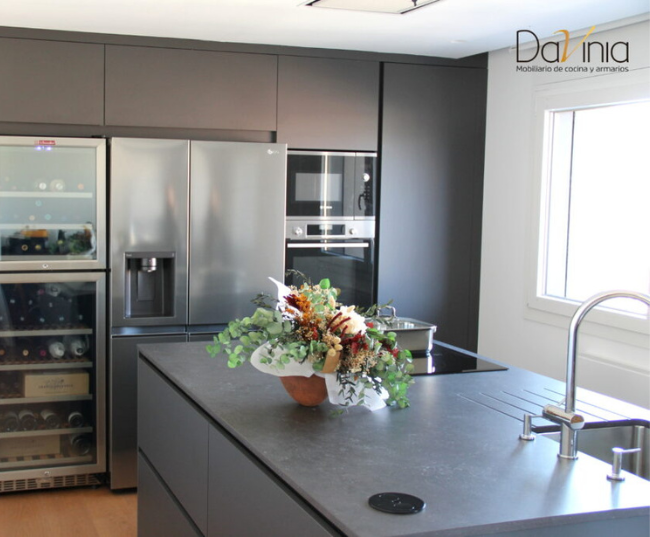 Modern kitchen with cabinets and worktops in dark tones and a large central island...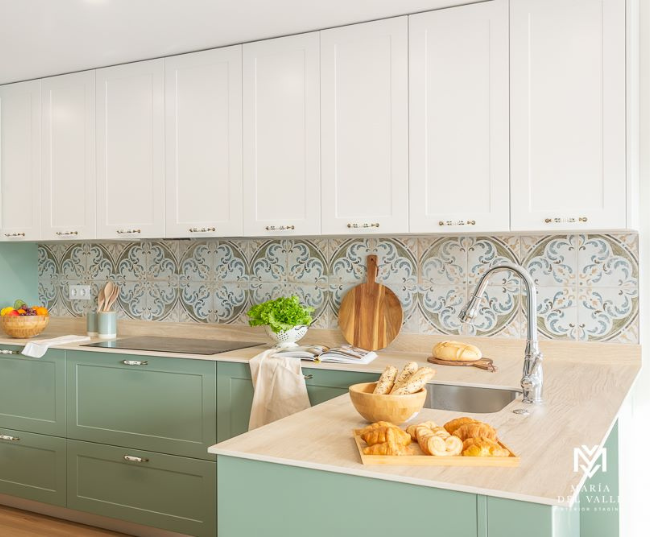 Beautiful kitchen in mint green, with very good natural light, design by María del Valle...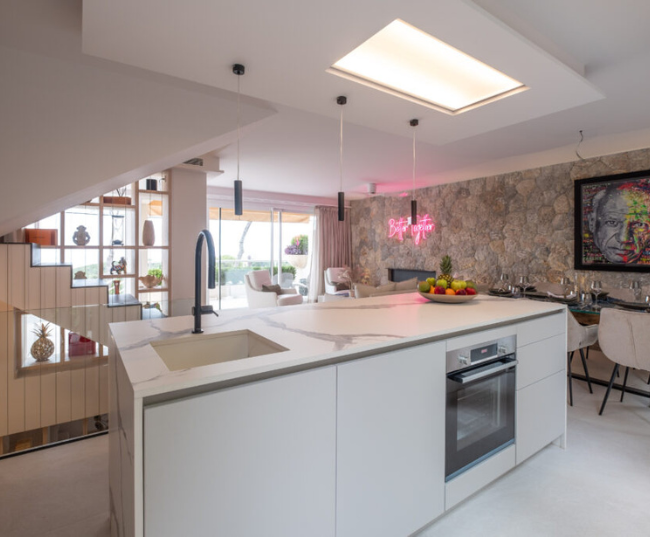 A modern kitchen with white lacquered furniture, an open concept and a strong personality, installed in Mallorca...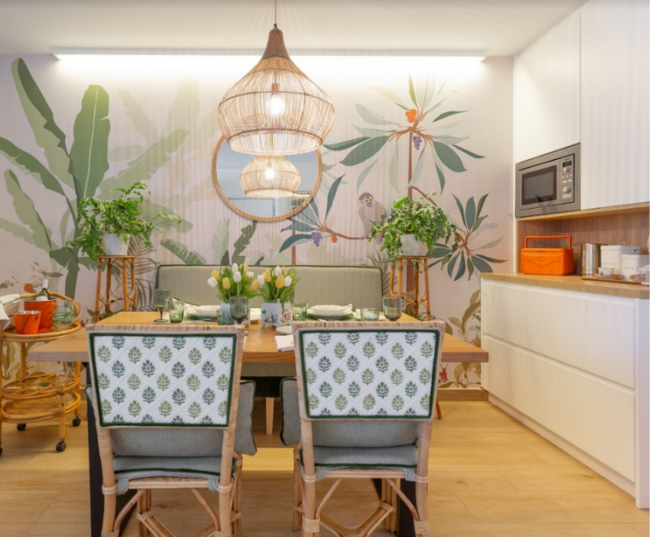 An elegant kitchen, very bright, in white, green and wood tones, installed by Davinia in Paseo de la Castellana, Madrid.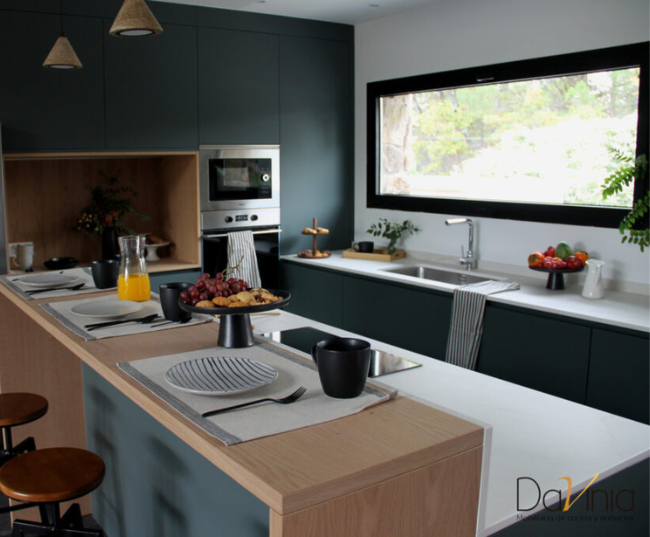 An open-concept kitchen, with furniture in laurel green, wood details and marbled white countertop, designed by María del Valle...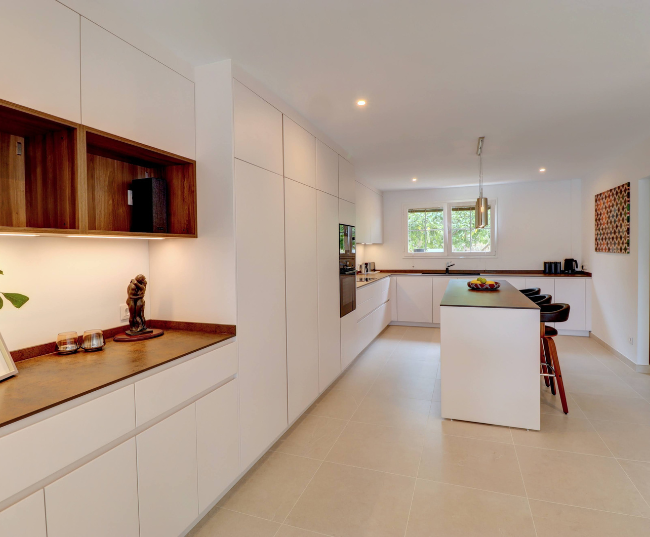 We are pleased to present a recent project carried out this time by our team in Mallorca...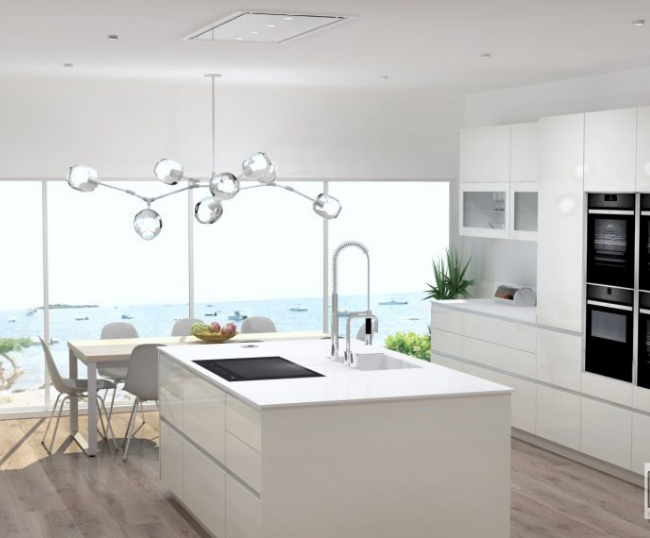 A modern and bright kitchen project, with white furniture and a central island, for a property located in the island of Mallorca with magnificent large windows and magical views.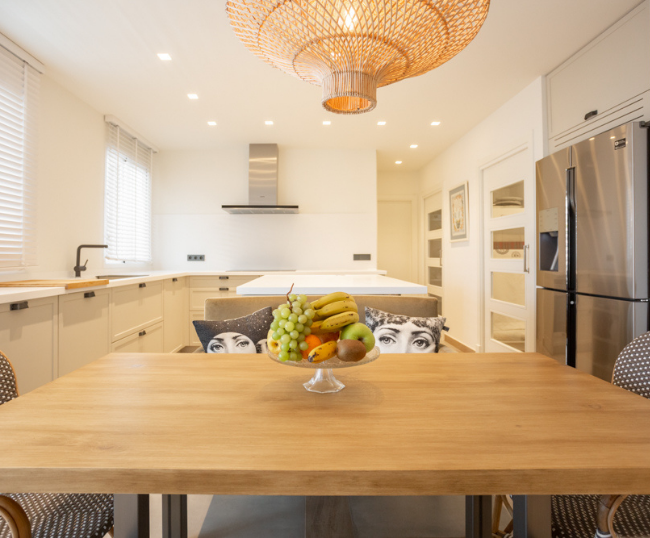 The result of this beautiful project is a very functional kitchen, with well divided working and recreation areas, and with a modern, elegant and discreet design.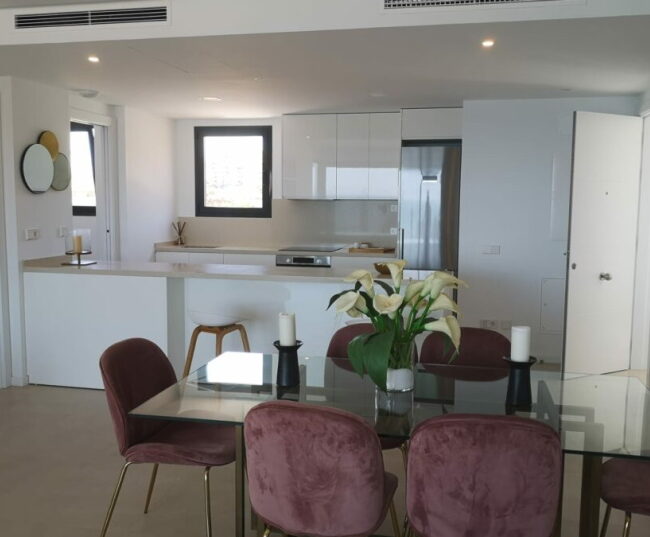 Installation of more than 90 luxury kitchens in a Premium housing development in Malaga, in a record time of three months and with the best materials and finishes.