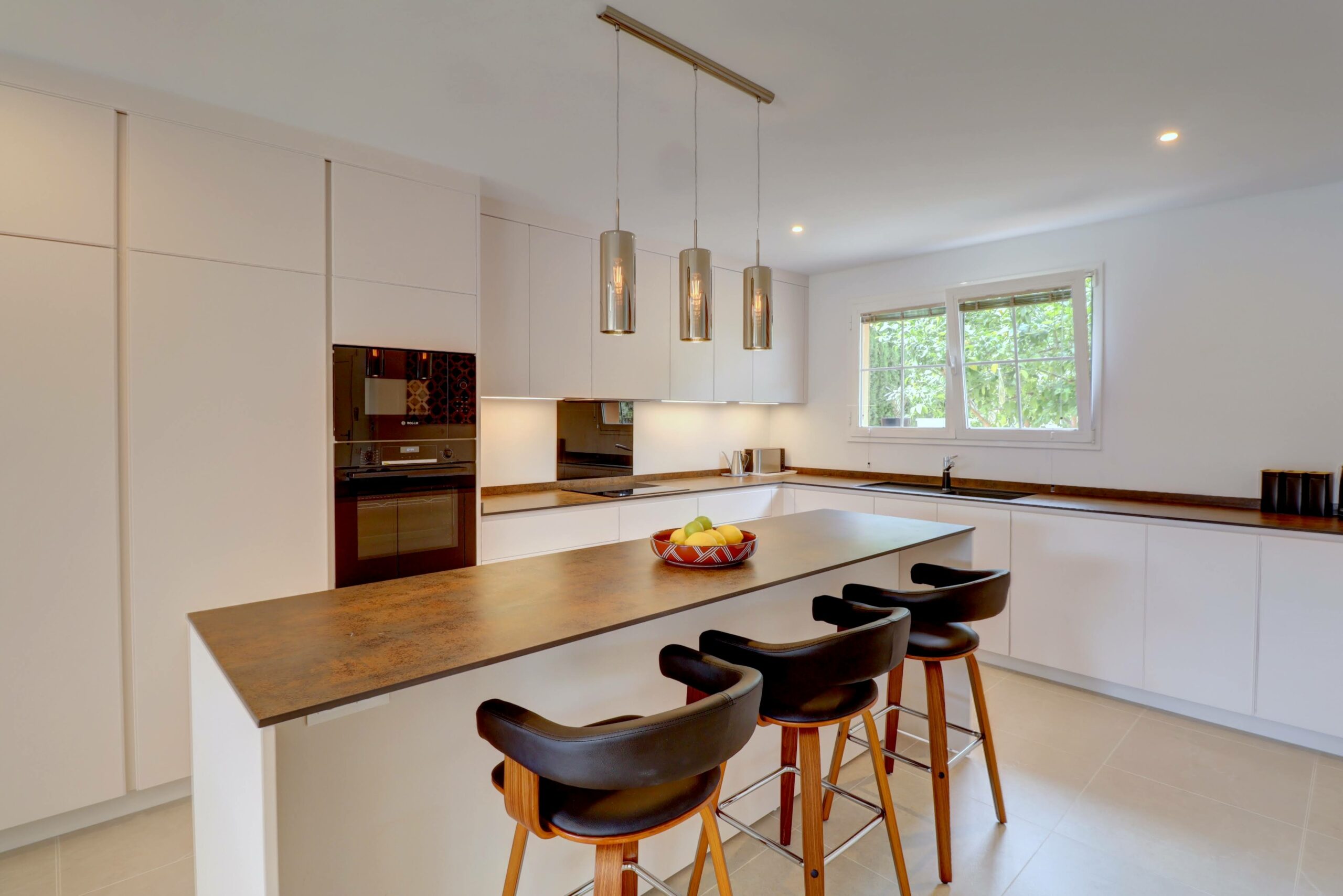 IVORY SHADED KITCHEN – DAVINIA PROJECTS
We are pleased to present a recent project carried out this time by our team in Mallorca.  We will show you a beautiful ivory shaded kitchen consisting of two areas, a cooking area and an office-type area. Go on reading to find out all the details …
The design
When our customers turned to Davinia for advice to design their kitchen, they had it very clear that they wanted a very particular model of worktop: one with an iron finish feature. So, in order to create the proper contrast without stealing the spotlight of the worktop, we decided to combine it with furniture in a silk ivory tone, which resulted in a sophisticated combination full of warmth.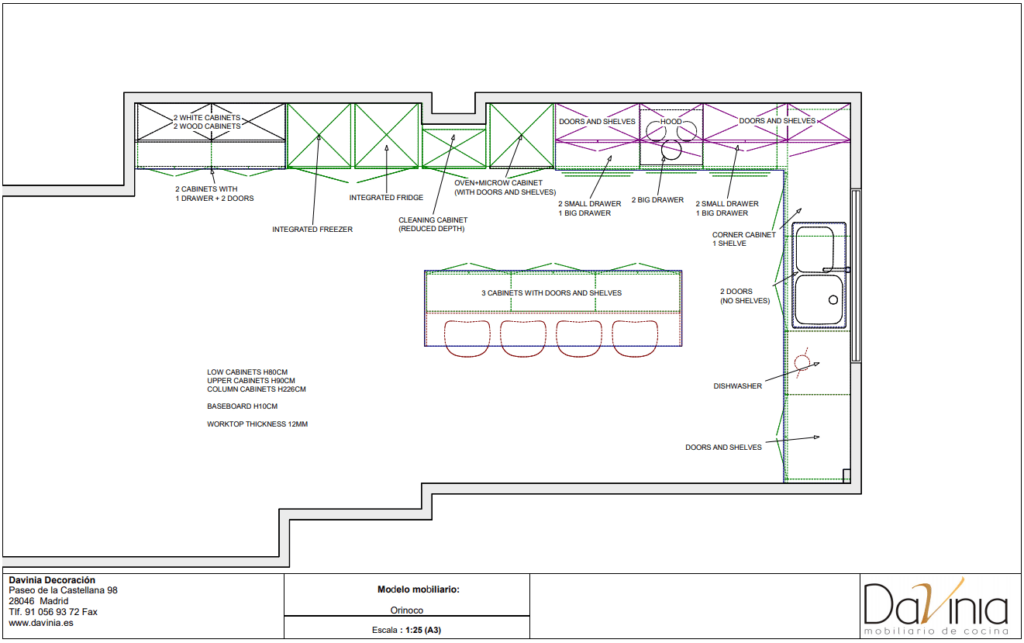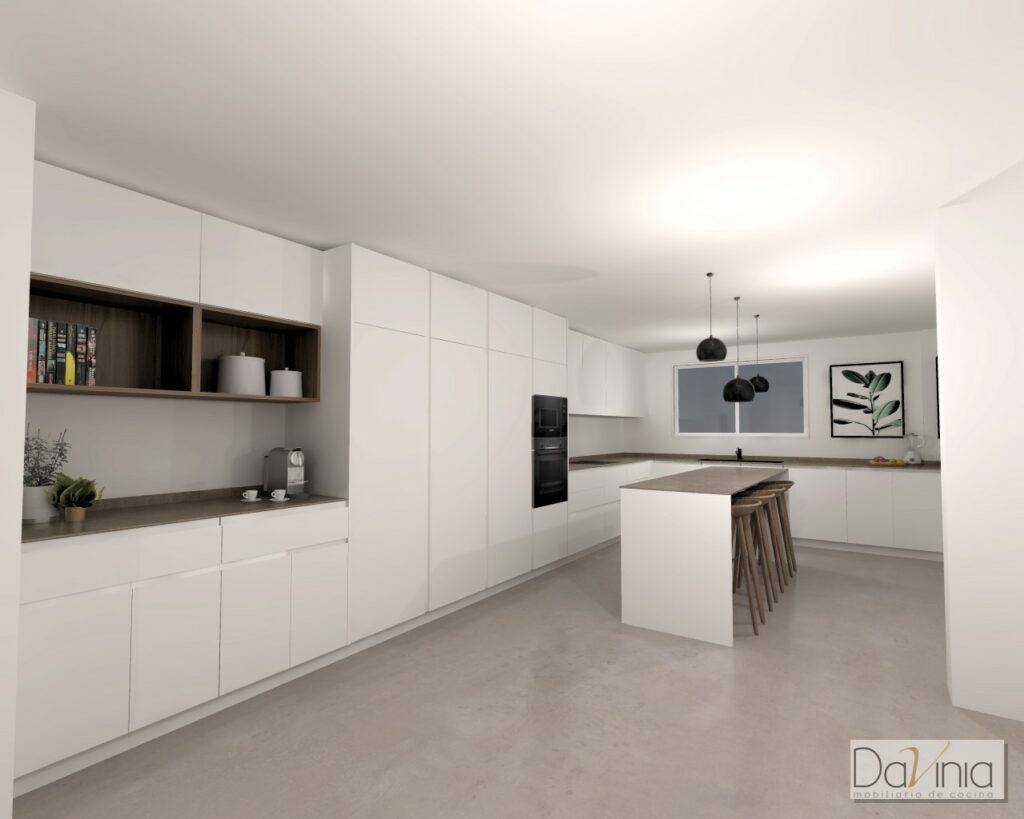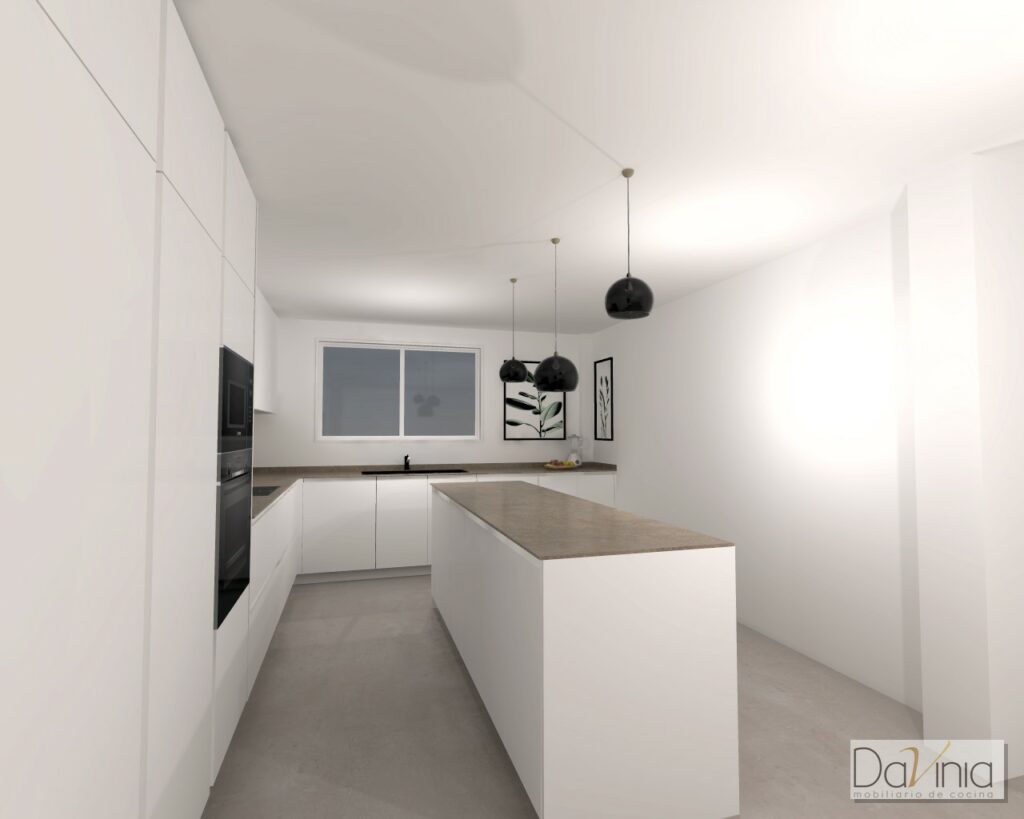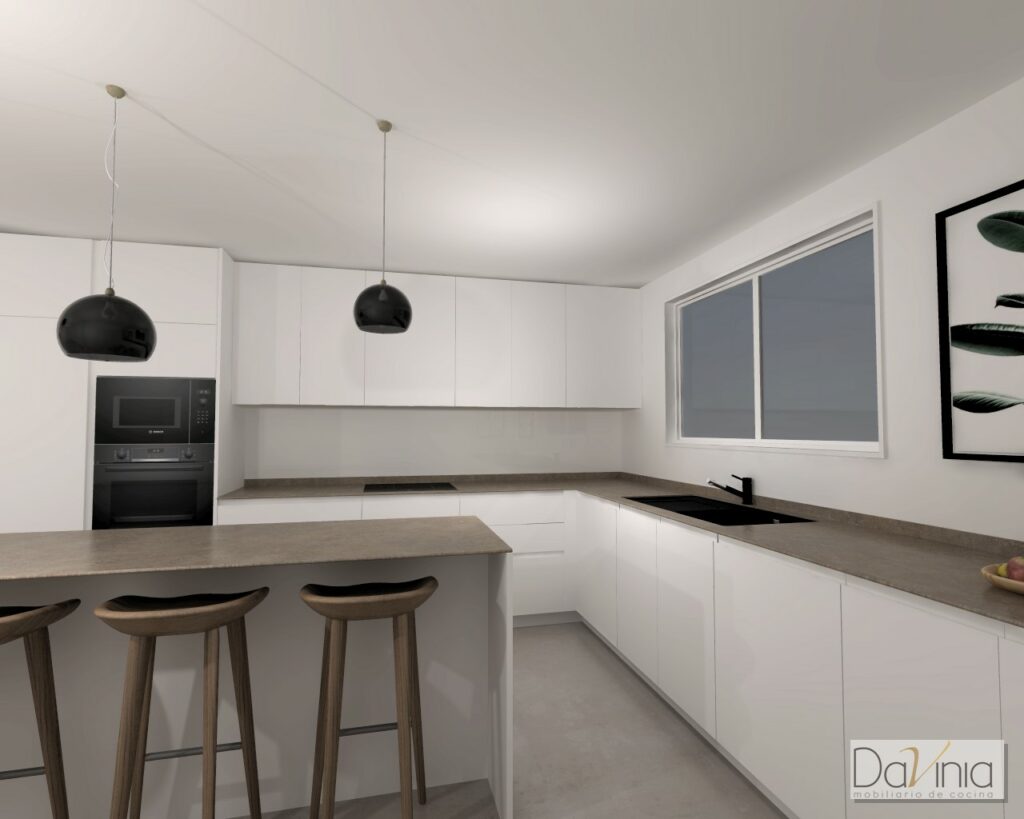 Additionally, as we usually suggest, another essential aspect of the design is the layout, as it will allow us to make the most out of the space available. For that reason, in this case we chose a big island along with an L-shape furniture layout.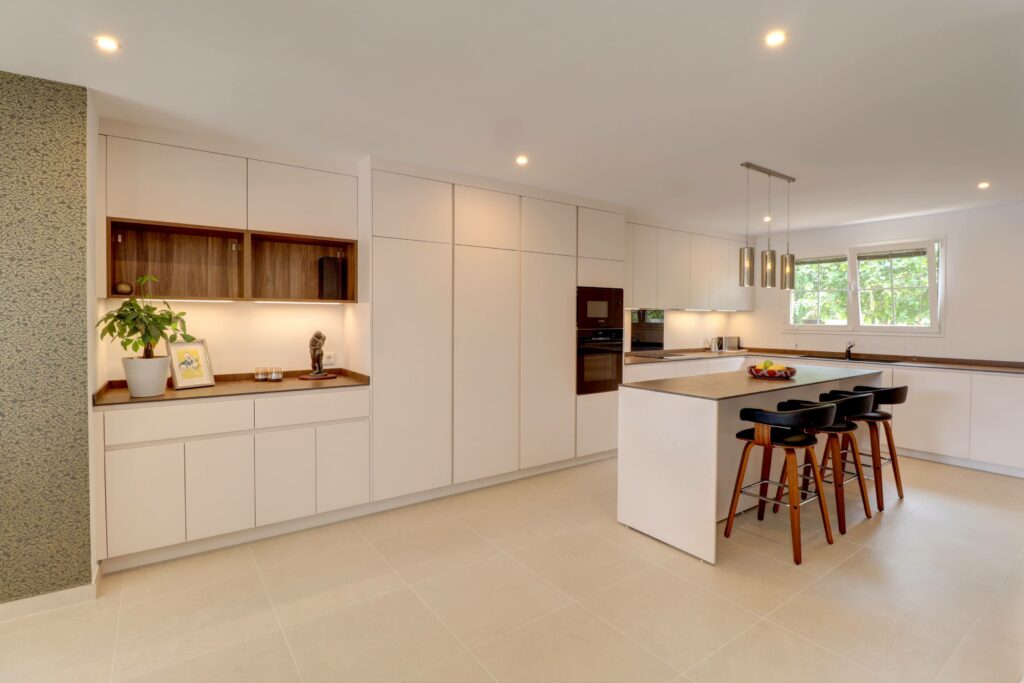 It must be noted that on the longest wall of the kitchen, where we should place most of the cabinets, there were several columns; accordingly, we opted for building a false wall which kept them hidden and led to a clear and comprehensive profile. Besides, one of the columns was reduced in size, which enabled us to hide it behind a broom cupboard, the furniture being then integrated in the layout of the room.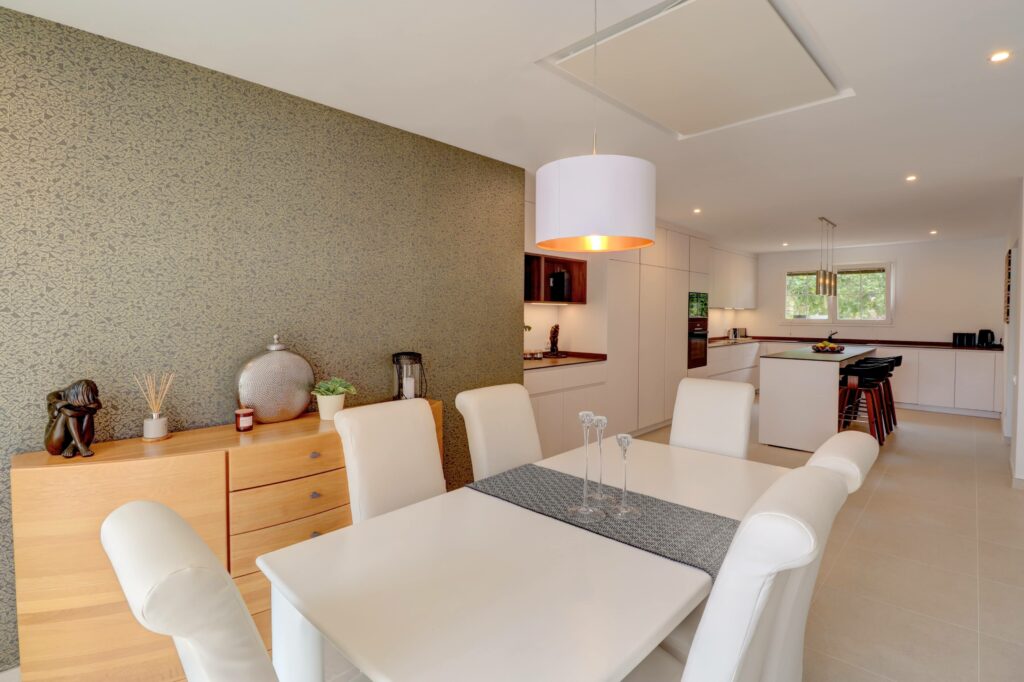 The worktop
As outlined above, the worktop became the star of this project; indeed, we refer to Neolith´s Iron Corten model, which features a peculiar finish. Moreover, we must highlight the high resistance and easy maintenance of Neolith countertops.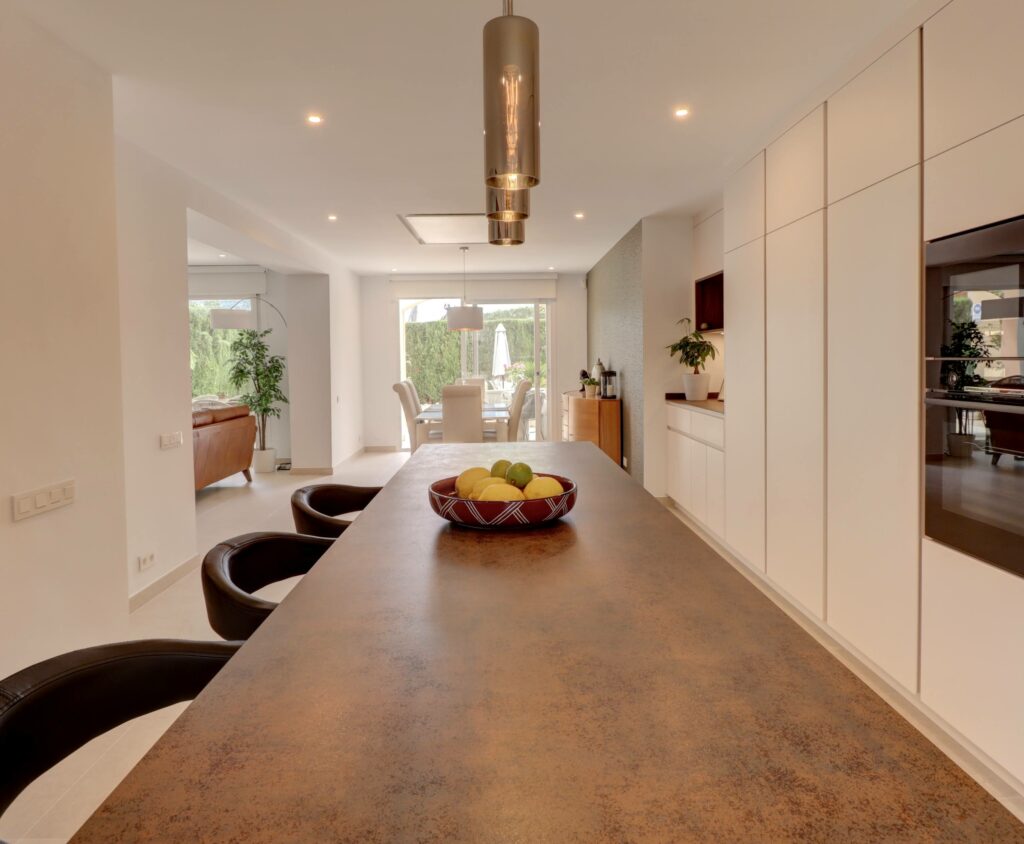 The furniture
On this occasion we are describing an ivory tone kitchen made up of handleless cabinets with a distinctive feature that allows the installation of a flat rim in an identical finish, which turns out in a much cleaner and more elegant image.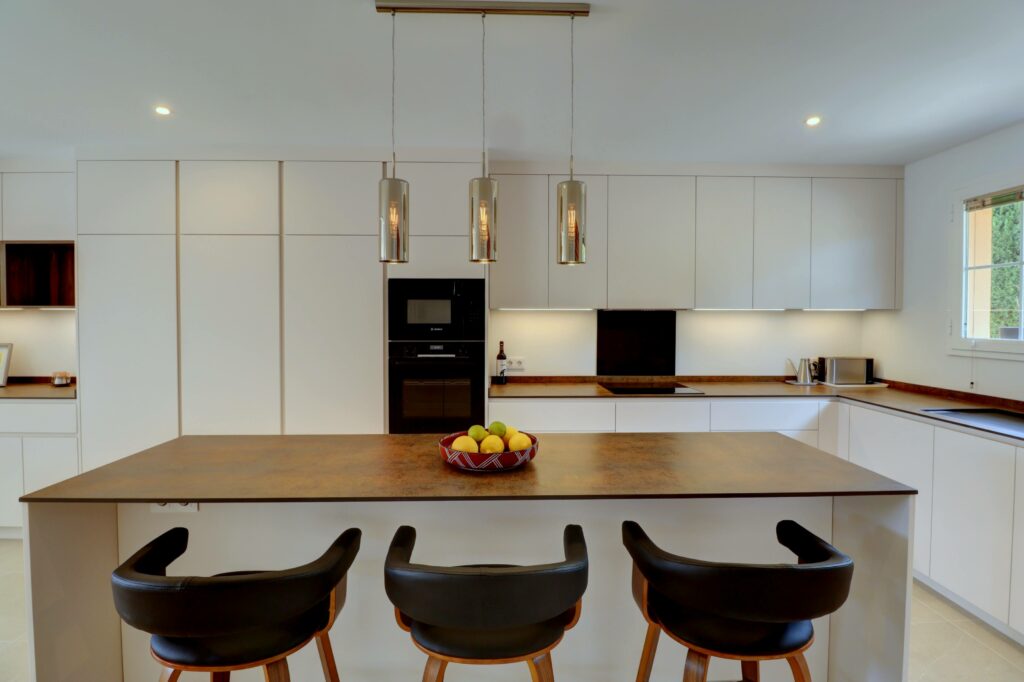 Another remarkable detail was incorporated to the office area, the Cedar Grove shelf, thus creating a stylish contrast with the rest of the cabinetry.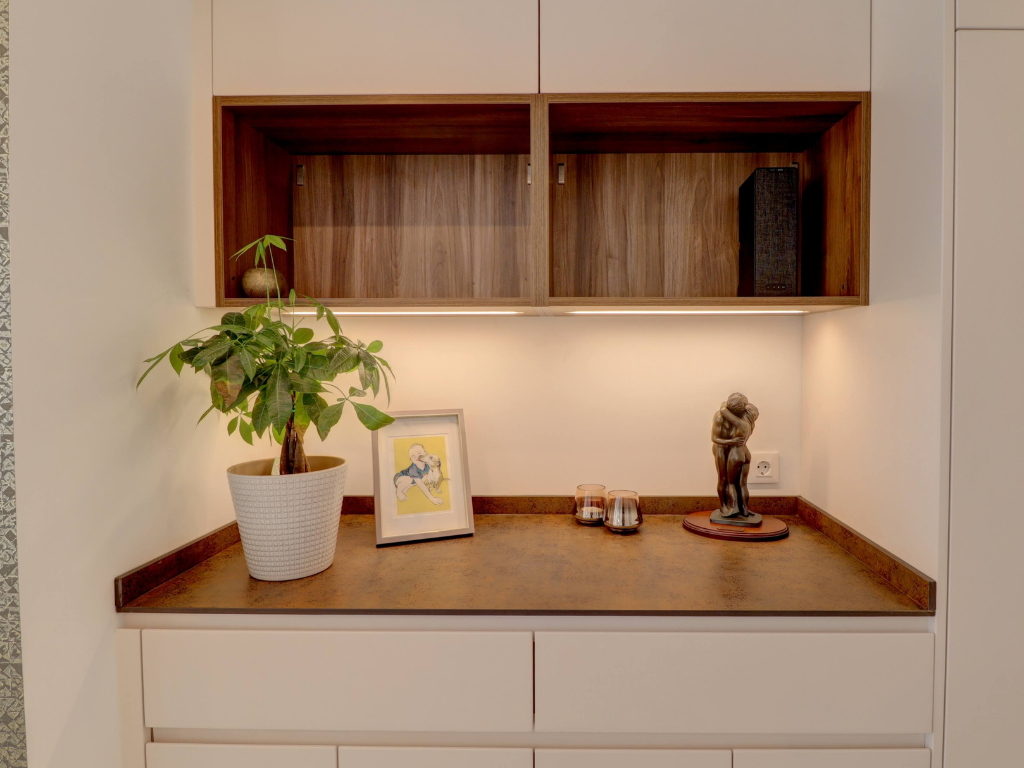 As for the island, a cantilevered design was chosen in order to incorporate high seats under it.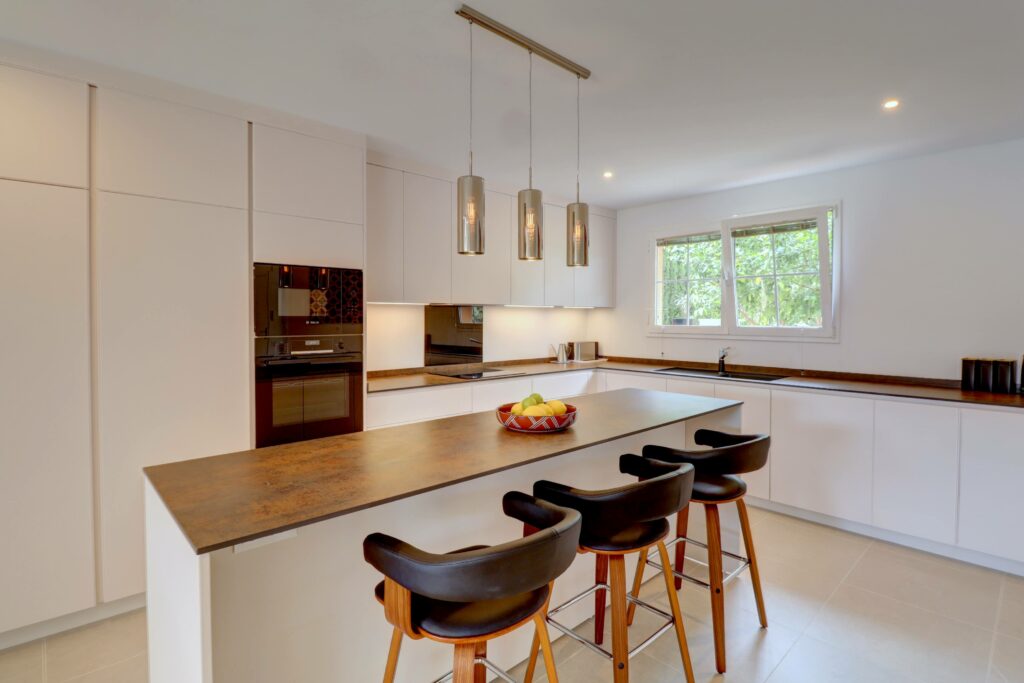 Our fitting team wisely opted for ceiling height overhead cabinets, this being a solution greatly coveted by most of our customers.
Sundry items of this ivory colour kitchen
As you know, Davinia upholds the idea that a kitchen is a place to live in; for this reason, we always search a blend of style and functionality. Accordingly, in this case we built a kitchen which is also very convenient thanks to the vast storage space and details, such as the plugs integrated into the countertop or the lighting under the upper units. Likewise, different extractable accessories were installed in the cabinets of the cooking area.
Finally, in order to maintain the clean and uniform line of the design, we chose to hide the dishwasher and fridge and opted for an undermount sink.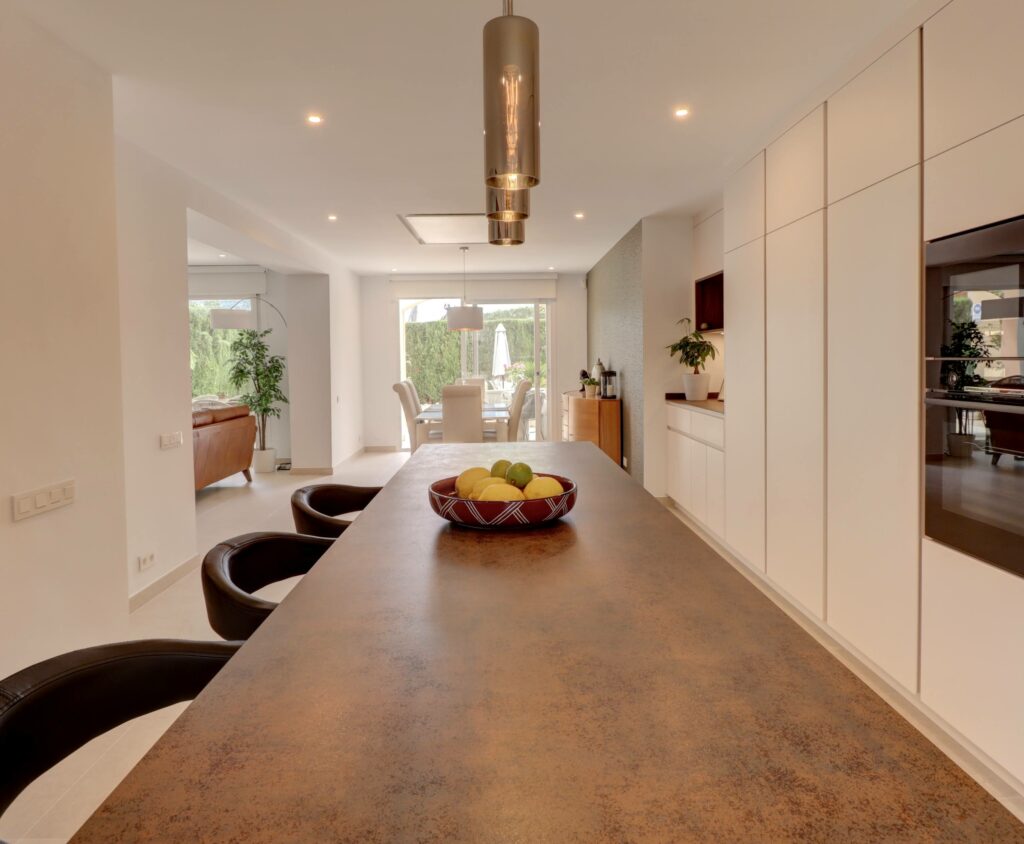 We hope you enjoyed this ivory tone kitchen model and seize this opportunity to thank our customers for entrusting Davinia to make their dream kitchen become a reality.